Warning engine exhaust from our products contains chemicals known
to the State of California to cause cancer, birth defects, or other
reproductive harm.
Some products and accessories contain lead and lead compounds,
and other chemicals known to the state of California to cause cancer,
birth defects or other reproductive harm.
WASH HANDS AFTER HANDLING

Visit
www.P65Warings.ca.gov for more information.
Always read Owners/Operators Manual
of our products.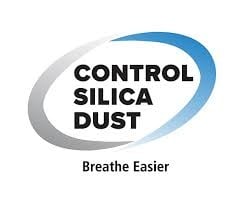 OSHA'S standard requires employers to take steps to
protect workers from exposure to respirable crystalline
silica. Crystalline silica is a common mineral that is
found in construction materials such as sand, stone,
concrete, brick, and mortar.
Visit
www.osha.gov/silica for more information

Diamond Blade Safety
Personal protective equipment: Operator and bystanders must always wear ANSI Z787.1 eye protection,
hearing protection, and protective clothing.
Dust: Use of this product can generate dust containing chemicals known to cause cancer, birth defects,
reproductive harm, and other respiratory injury. The operator and bystanders must use OSHA/ANSI
approved respiratory protection for the specific application.
Warning: Comply with ANSI B7.1 Failure to comply could result in bodily injury
ANSI refers to the American National Standards Institute, Inc. 430 Broadway, New York, NY 10018
*Read and understand these warnings and instructions before operating the tool.
* Always keep all parts of your body away from the wheel and other moving parts.
* Make sure the wheel is not touching anything when the tool is started.
* Always let the wheel come to a complete stop before setting the tool down.
* Do not operate in combustible environments; sparks could cause a fire or explosion.
* Do not touch or try to stop a moving wheel with your hand.
* Do not apply side pressure to the wheel, such as side grinding, or twisting or wedging the wheel in a cut.
* Do not touch a cutting wheel immediately after use, it may be hot.
Safety Precautions (PPE Personal Protective Equipment)
Use Ear Protection, Eye Protection, Respiratory Protection, Wear Gloves.
Read All Instructions.
Be certain equipment is in good condition. Mount blade properly.
Make sure blade is rated for the equipment used.
Check direction of blade travel.
Inspect blades frequently; a damaged blade can cause serious personal injury.